Baby Bottle Blessings Fundraiser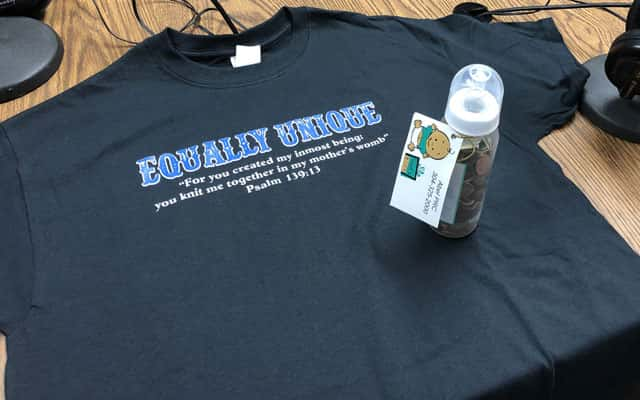 The Abel Pregnancy Resource Center is for any pregnant woman who wants to talk to someone who cares.  They provide accurate information about pregnancy options and resources with compassion and care, with gentle coaching toward a healthy outcome for the expecting mother and her baby.  They help throughout the pregnancy and afterwards to meet her emotional, spiritual and material needs.
Please join the stations of First Media Services as we help their annual Baby Bottle Blessings fundraiser.  Simply fill up a baby bottle full of loose change and drop it off at the First Media Services studios (900 Bluefield Avenue – Bluefield, WV) or at The Abel Pregnancy Center (201 Sylvia Lane – Bluefield, WV).
Your donation helps them offer ultrasound pregnancy confirmation and life affirming options to women facing unplanned pregnancy situations.
As our way of saying thank you, First Media Services will give you a special "Equally Unique" t-shirt.
Together, we can make a difference in the life of expecting mothers in our area.